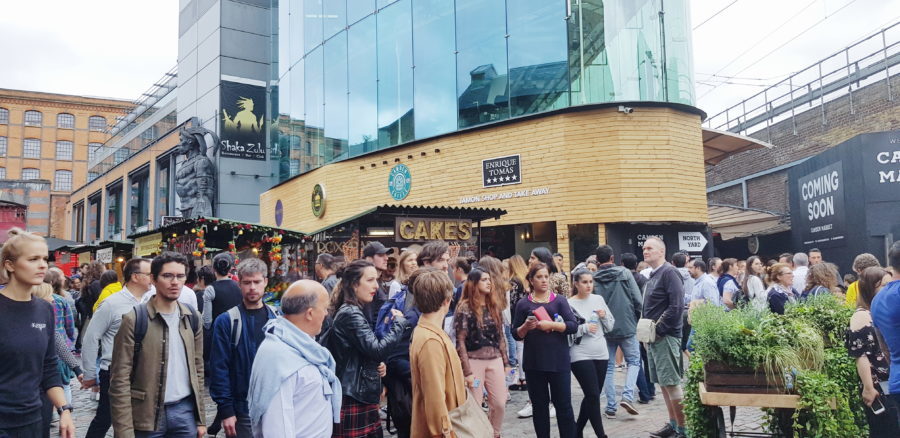 If there is one thing I've learned about living in/near London, it's that getting around is IMPOSSIBLE during the summer season.  And I'm really not exaggerating here, people.  Case in point is the above photo.  That was taken during our very BRIEF trip to Camden Market this weekend.  I emphasize the word "brief" because it was just too chaotic to get around and enjoy because DEAR GOD the amount of people was terrible.
Perhaps we were a bit naive, but we assumed there wouldn't be AS MANY tourists at Camden Market.  I'd never been, but I had this overly optimistic image in my head of a hidden secret that only the locals knew about.  LOL GOOD ONE, LAUR.  I mean I don't know why we thought this, because pretty much everywhere we've been lately is packed beyond belief.
I knew that London would be busy this time of year, because – duh, everyone's on vacation and lots of tourists everwhere.  When my sister was here, we took her to the standard tourist attractions – Buckingham Palace, Tower of London, etc.  And while she enjoyed herself the best that she could, given that it was during that awful heatwave we had, the amount of people around made it SO HARD.  It's hard enough walking down the street without crashing into 545835348 people, let alone walk around the British Museum along with everyone and their mother at any given second.
Even though this is my first time being able to experience London during the highest point of tourist season, I did expect places to be heaving.  I'm not THAT naive…But, like, I expected all the standard attractions that I listed above to be heaving.  Not random little places.
But, on the other hand, should I be surprised?  I feel like nowadays, everyone is searching for that little "something extra or different" when traveling.  It's cool to show everyone the typical tourist photo in front of Buckingham Palace, but isn't it MUCH cooler to show them the snaps of the really cool little hole-in-the wall coffee shop you found wandering down one of the random side streets in the city?  I will be the first to admit that I occasionally do this, so I'm not throwing shade at other people/tourists.  And everyone's search leads them to find places that you wouldn't generally think most people would end up at.  Clearly modern-day tourism is spilling out from the top attractions into places more "off the beaten path".
I love living here, and being able to call now myself a "Londoner".  But damn, is this place crazy in the summer.  I know it sounds terrible, but I honestly can't wait for the summer to come to an end, the tourists to leave, and the kids to go back to school.  Maybe then we can get to places like Camden (or Greenwich!) Market and be able to enjoy ourselves.  Anyone else with me on that?
I'm realizing as I'm typing this that I'm coming off a bit whingy and moaning (I'm known for a random rant here and there).  And that may be so.  But hey, this is my little corner of the internet.
Where I used to live in NJ, we had a term called "local summer".  It's the few weeks or so of summer (end of August-beginning of September) when all the tourists would leave and us locals could enjoy what was left of the summer at the beach, boardwalk, etc.  I realize that London isn't the shore, but I think this term is appropriate for anyone that lives in a touristy area.
So, I think I speak for many Londoners when I say – Local Summer, where you at?
xx Lauren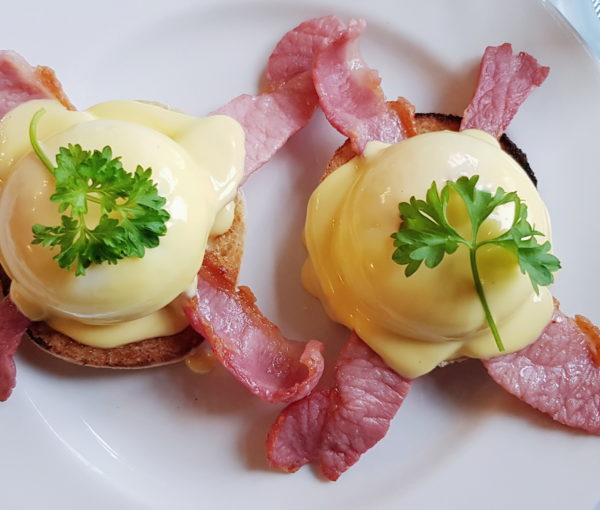 During our trip to Torquay, we had the ABSOLUTE PLEASURE of staying at Tyndale B&B.  And spoiler alert guys: we loved it.  What we didn't exactly love about…
This past weekend, Steve and I went to Torquay.  We've had a lot going on the past few weeks personally, so we decided to have a little…
I'm realizing more and more lately just how important self-care is.  Not just physically, but mentally/emotionally, as well.  Life is complicated, and full of shit (good AND…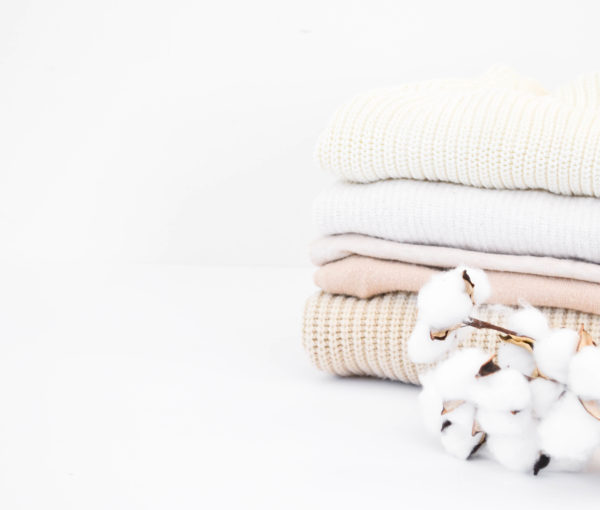 Friday is here and we can all rejoice!  On my previous (failed) blog, I used to do a "Friday Favorites" series, and had so much fun…